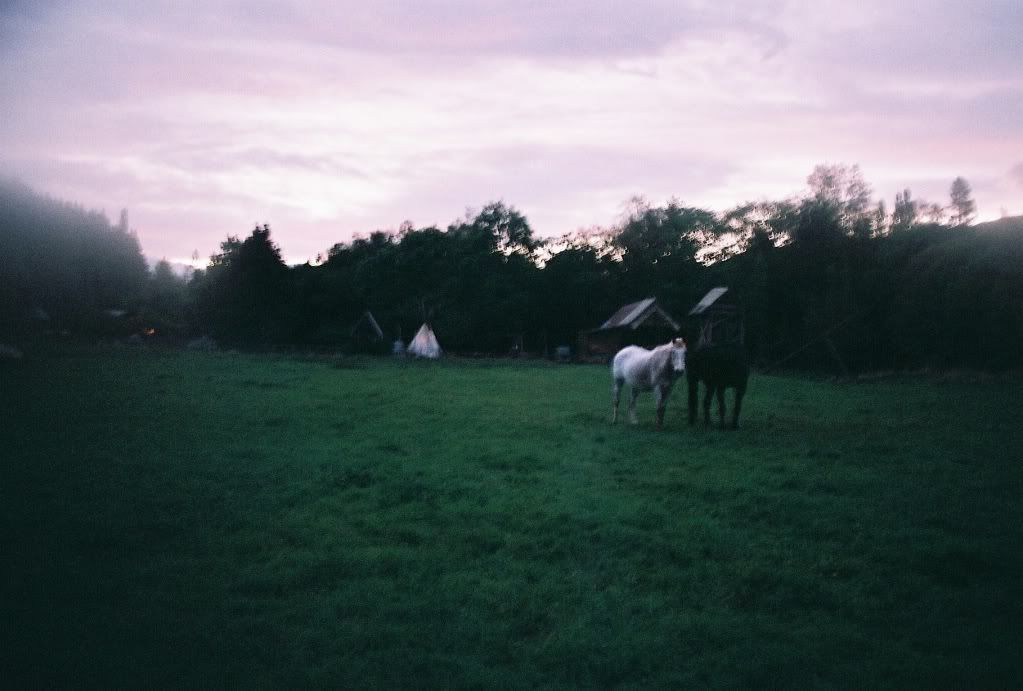 this is such a magical place! with skulls and streams and appaloosa horses.
it's where my friend
of so many photos, mea grew up.
and where her parents held the legendary whitecliffs music festival
...emmylou harris played right there - on that stage that stands like a ghost in a dusky field.